Today I made a reuseable cutlery pack to keep in my purse/ bag for when I eat at fast-food restaurants. There are a lot of designs for these packs out there, but I liked the ones that left room for reuseable or recyclable paper straws and a fabric napkin, so I adapted mine to fit those items.
For durability I used a double layer of fabric, sewed the edges together, turned it, then sewed the open end last. To make the pocket, I turned up one end and sewed individual slots to fit each piece of cutlery and a napkin. I intend to roll this pack up and secure it with a tie, but I need to get some ribbon or cord for that. Sewing in snaps or a button would also work well to close the pack.
Here I'm reusing compostable cutlery that I picked up at Noodle Box during my last trip. That will suffice until I can get my hands on a more permanent, reusable solution like wood or a recyclable plastic.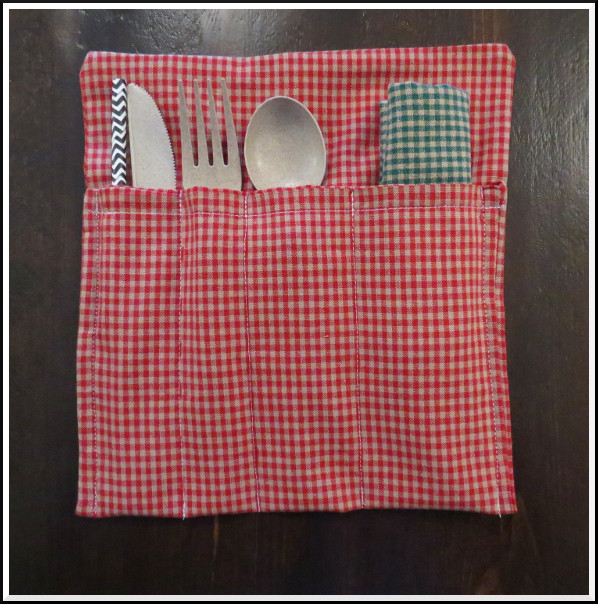 ©2018 Jennifer Georgeadis.