Well, it's been a couple days of not-so-great results for my caricature practice, but I'm persisting. I think that part of my problem has been trying to get too precise about likeness in the initial thumbnail sketches, and ignoring what the thumbnail sketches are meant to achieve, which is to highlight key shapes and features.
Sometimes it's also difficult to decide which features are the ones that make a face instantly recognizable. The eyes may be striking, but it's really the mouth that defines that person. I've found it helpful to block out the eyes, nose and mouth separately until I see the one feature that really makes the face.
This caricature of Matt Damon definitely could have been pushed further, but I was happy with how it progressed from the initial thumbnails to the colour version: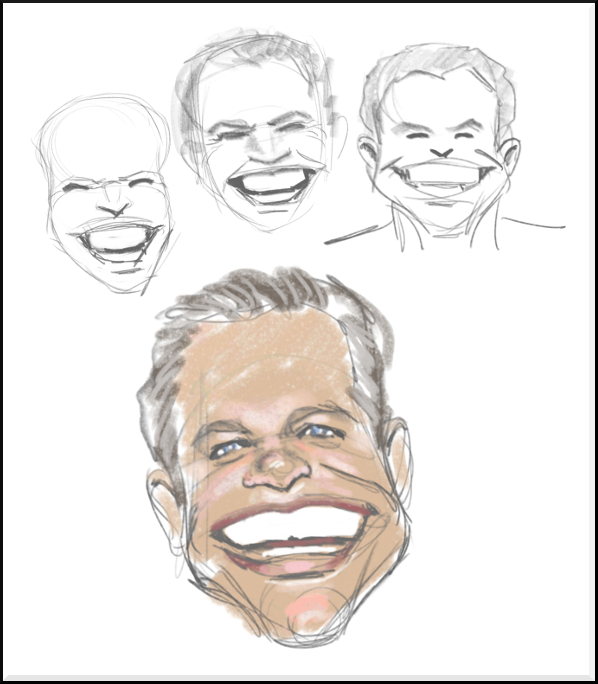 ©2017 Jennifer Georgeadis. 11.5cm x 13cm, digital graphite and pastel

July 14, 2017
---
Sketchbook
Today, I'm playing with caricatures. Besides being just plain fun, it's a great way to hone portrait-drawing skills because it trains the eye to recognize what features make a person recognizable. I've started with a few fast thumbnail sketches (yes, the first was a total disaster!), experimenting with different exaggerations with each one. I know I can get a lot more extreme with these caricature drawings, but today has been a good warm-up to that.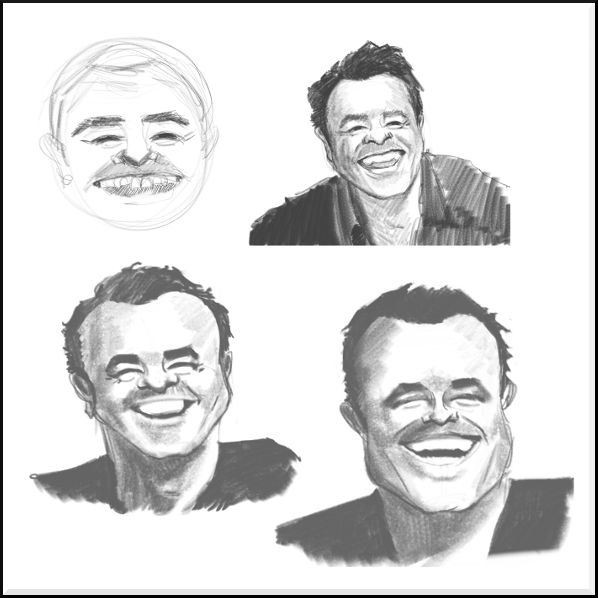 ©2017 Jennifer Georgeadis. 15cm x 15cm, digital graphite

July 11, 2017
---
Sketchbook
Throughout the year I make greeting cards for friends and family. This one was a simple design that was easy to make with a heart-shaped hole-punch. Here's a video of my process:
©2017 Jennifer Georgeadis.

July 7, 2017
---
Sketchbook
Here is another negative painting using complimentary colours. I approached this one in a slightly different way, paring down the shapes and details of a rather complex composition until I was left with a balanced focal point. This required knocking back some strong colour and large shapes until I was happy with what remained.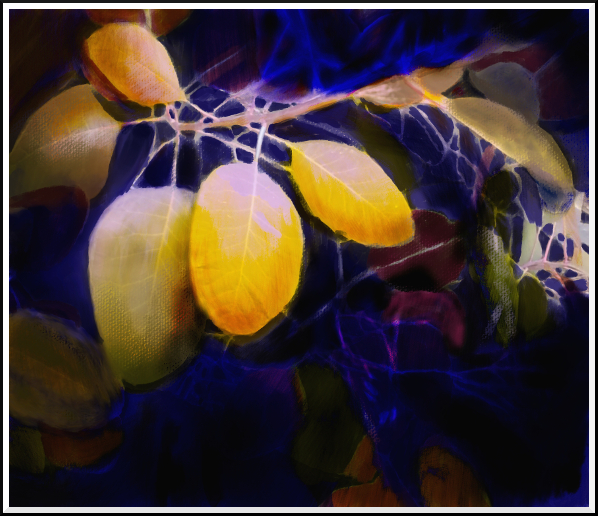 ©2017 Jennifer Georgeadis. 15cm x 12.5cm, digital pastel

July 4, 2017
---
Sketchbook
For this digital painting I used as reference a scene from season four of Ripper Street. I've noticed that this season the show's use of light and colour is eye-popping, and an early scene with Queen Victoria inspired me to do this study: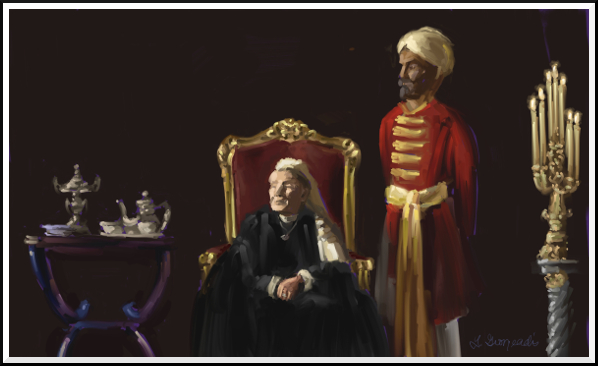 ©2017 Jennifer Georgeadis. 20cm x 12cm, digital oil

June 30, 2017
---
Sketchbook
This image will likely look familiar, as I've used it a few times before for a number of different paintings. I thought that since I was practising painting for speed, using a very familiar image might be helpful.
This line and wash painting took much less time than the last one, and because I didn't belabour the details in the brush work, I ended up with some nice, expressive elements.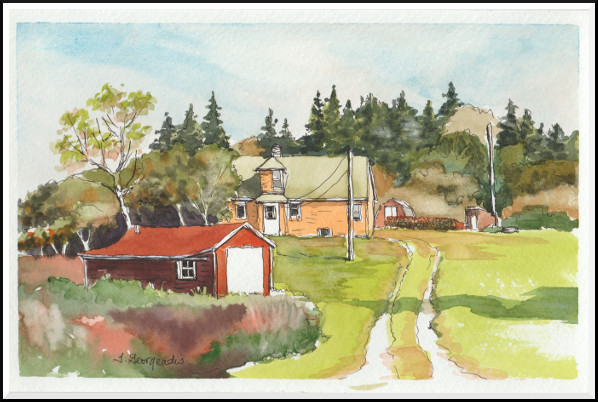 ©2017 Jennifer Georgeadis. 23.5cm x 15cm, ink and watercolour

June 27, 2017
---
Sketchbook
This was one piece in a series of line-and-wash watercolours that I painted for speed. Although it took longer than ideally planned, I'm happy with the results.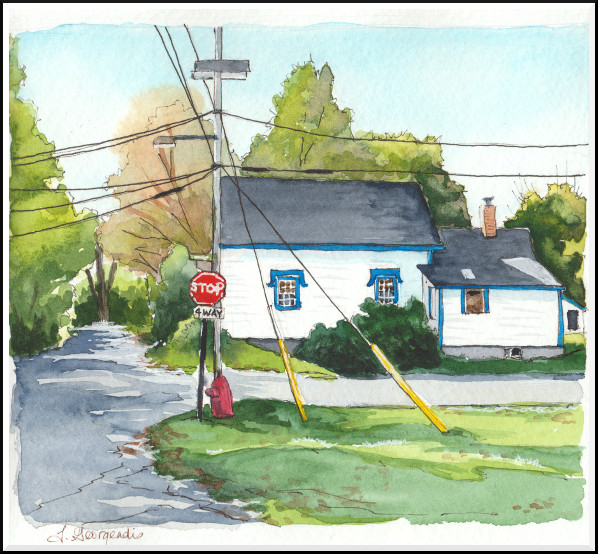 ©2017 Jennifer Georgeadis. 15.5cm x 14.5cm, ink and watercolour

June 23, 2017
---
Sketchbook
For a long time I've been meaning to do a painting of Kejimkujik National Park in Nova Scotia using some personal photos from our trip as reference. One particular photo has always been my favourite, and doing a digital coloured charcoal drawing on black paper seemed like the perfect way to capture the intensity of the colours in the shot.
I've recorded my drawing process for this piece so you can see how I created it:
This was the reference photo I was working from: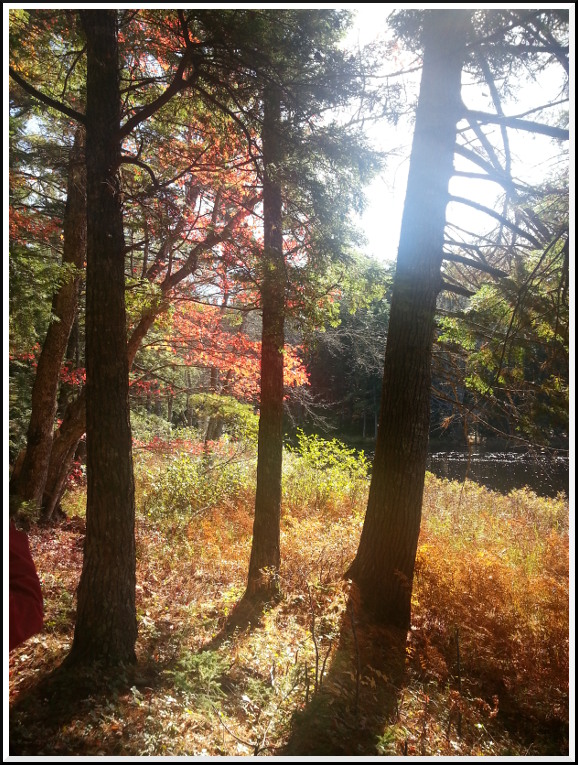 Here is the finished drawing: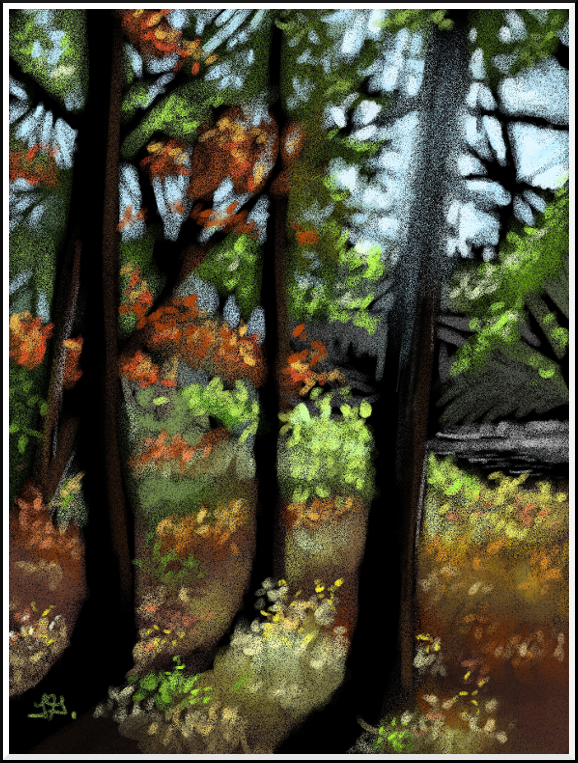 ©2017 Jennifer Georgeadis. 12cm x 15.5cm, digital charcoal

June 20, 2017
---
Sketchbook
While searching for reference images to sketch with, I came across a photo of this man. With such an expressive face, full of great character lines, I couldn't resist painting him!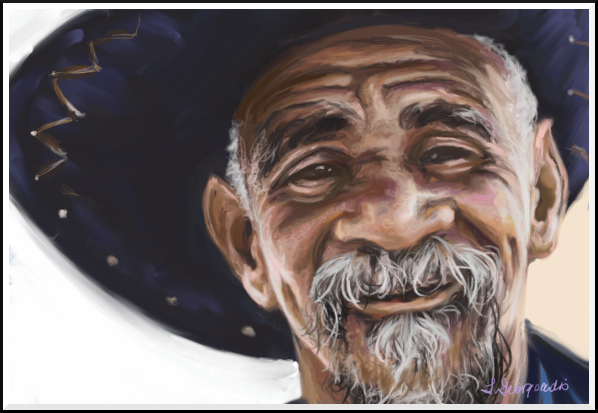 ©2017 Jennifer Georgeadis. 23cm x 16cm, digital oil

June 15, 2017
---
Sketchbook
I never seem to go for very long without doing a bit of portrait practice, whether it's a quick sketch or a more involved painting.
I started this portrait with the intention of doing a fast value-study sketch for a gouache (an opaque, water-based paint) painting, but then got caught up in the enjoyment of using charcoal on textured paper and decided to develop it as a drawing: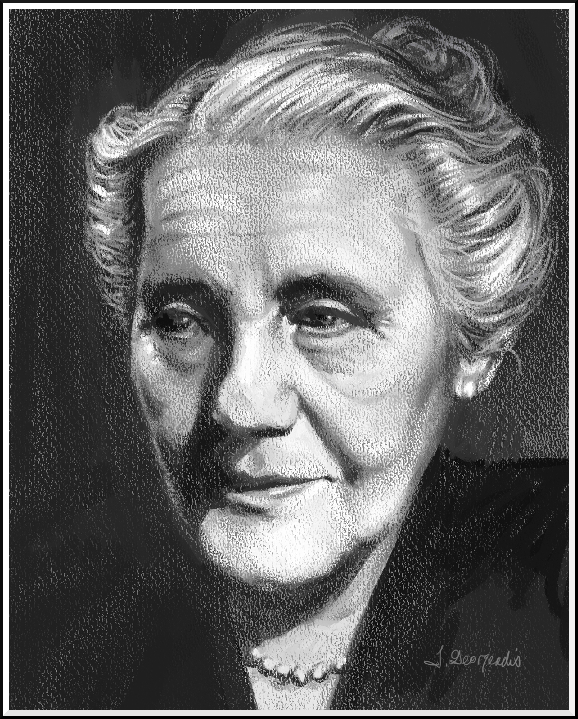 ©2017 Jennifer Georgeadis. 8cm x 10cm, digital charcoal on textured paper
Older --->
© 2011-2017 Jennifer Georgeadis.