For many years I've wanted to take a pottery class and learn to throw pots on a wheel. I've had a very small amount of experience with hand-building vessels from back in junior high, but I've never worked on a pottery wheel before. I had the opportunity to take a pottery class at the arts centre nearby, and we started working on the wheel during our very first class – exciting and a bit frightening! The whole class (myself included) had our share of small disasters, but for the most part, we ended up laughing despite it all. The first three vessels I threw had walls that were too thick, but I managed to take advantage of that and make the surface a bit more interesting when I got to the carving part. I carved a foot (base) on each vessel then flipped them over to carve out different edges and textures for each one. This process is done on the wheel, and feels to me a bit like what turning a piece of wood might be like. I really enjoyed this part of the process. Here are the vessels after carving was complete: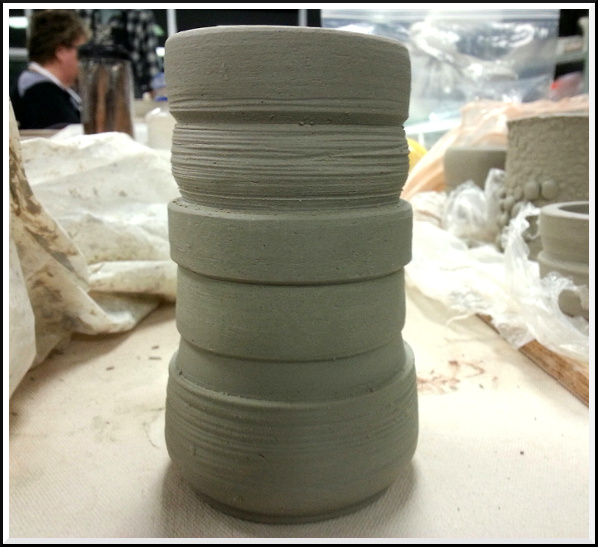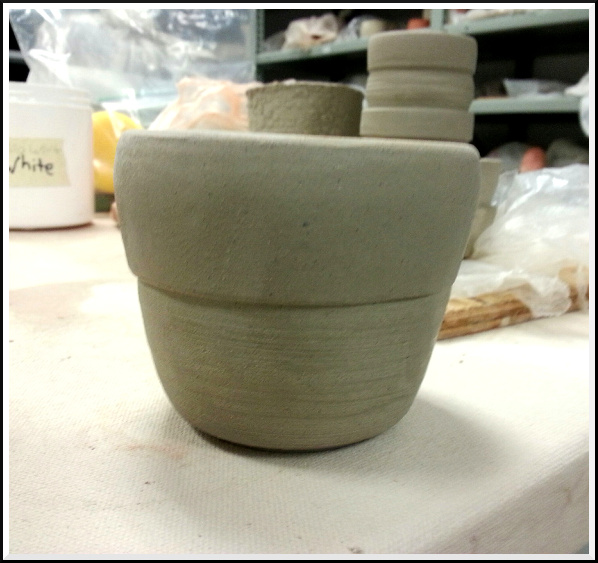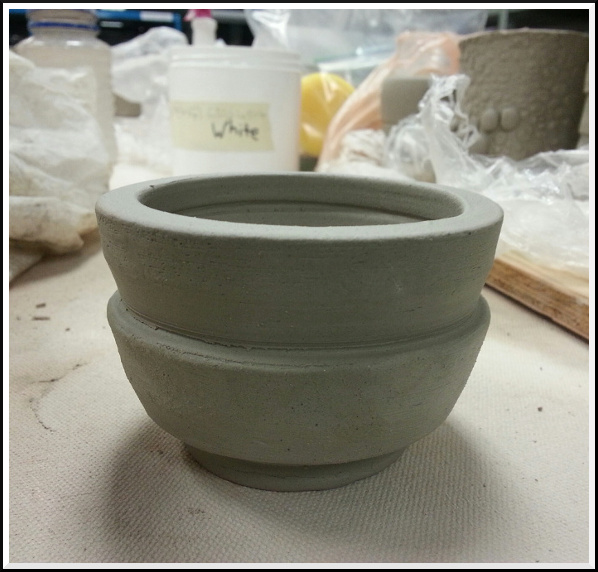 The glazing process was an adventure. Although we had a sample board to refer to when it came to choosing and mixing glazes. It seems there's only so much control you have in how a glazed piece of pottery will turn out. For those who need total control, the glazing process might be frustrating, but many in our class were happily surprised to see what the finished product was, even if it wasn't what they'd planned. Our instructor suggested that for pieces with a lot of texture a celadon glaze might be a good choice. My Stanley Cup-esque piece ;) seemed ideal to try this glaze, and I'm happy with the result. Because it's a simple glaze, it brings out the texture and fine particles in the clay.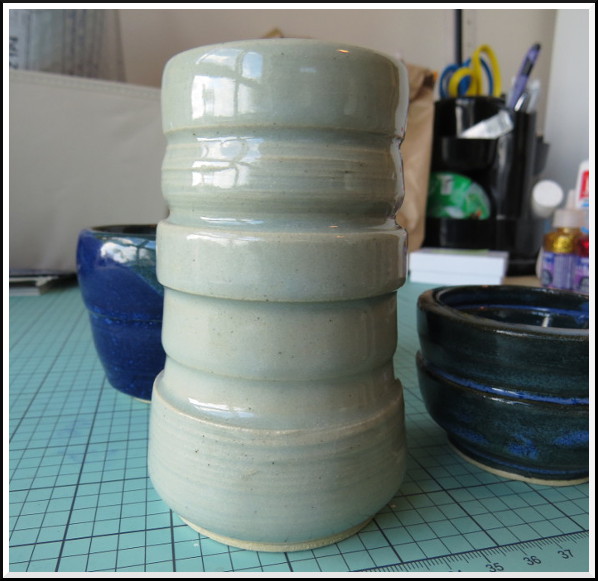 For the other two pieces I used two glazes, opal blue and celadon, dipped one after the other. The resulting mix had some very interesting sedimentary characteristics which I love!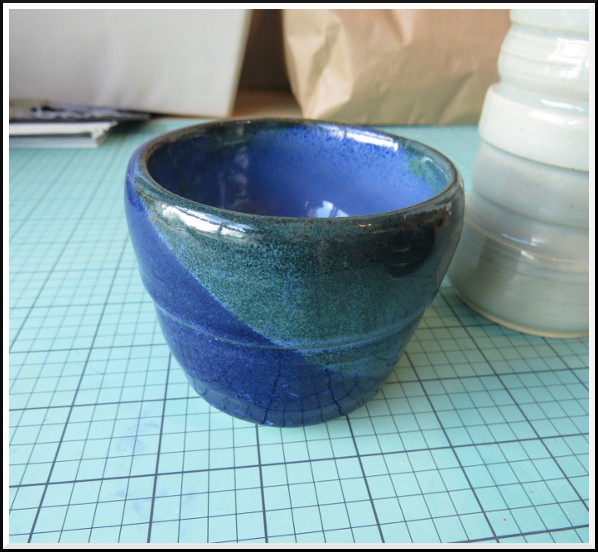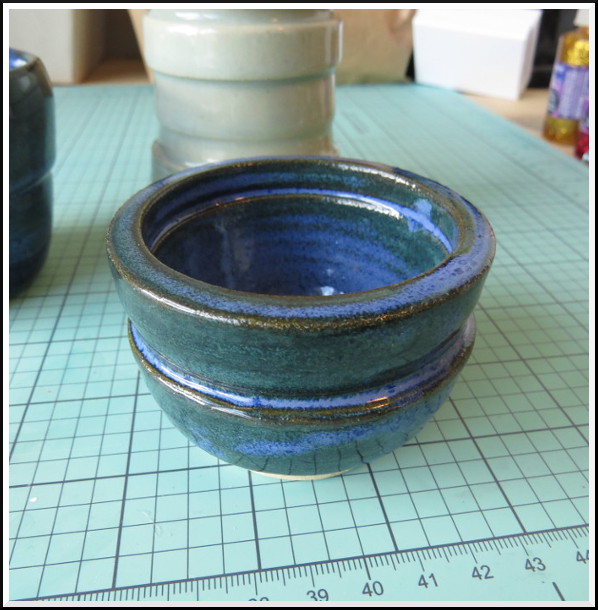 ©2016 Jennifer Georgeadis.
Halfway through the course I realized that I was making a technical mistake. For right-handed people like me, the majority of work on the vessel is done on the right side, or at the 3-o'clock position (for lefties it's at 9-o'clock). I'd been working on the wrong side, so I had to re-learn that element. I've been practising, and so far my vessels are starting to have the right thickness and shape. I'm planning to take another course in January to continue developing my skills, so there will be more pottery posts to come!