Here's another painting from last fall's acrylics class. Looking at this piece again, I'm quite happy with the energy in the brush strokes, as well as the contrast between the crimson and green. I love saturated colour, and using orange as an underpainting seemed to really pump up the intensity of the rest of the colours.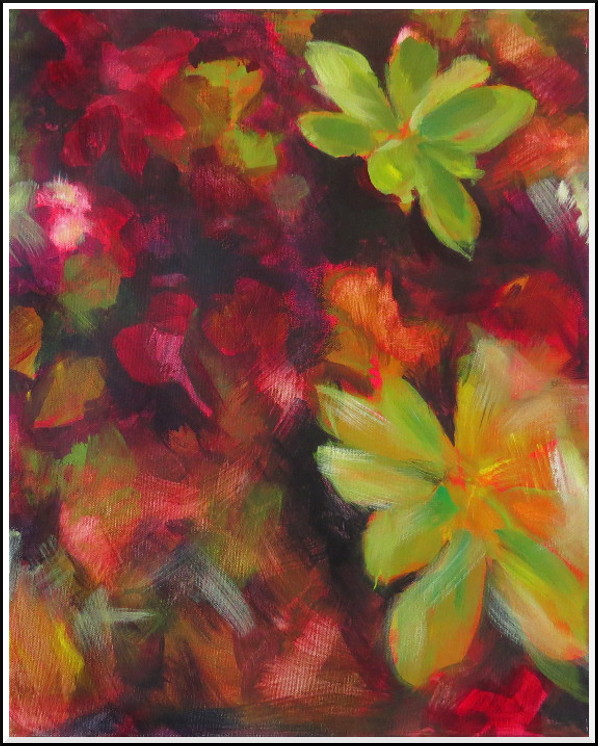 ©2017 Jennifer Georgeadis. 51cm x 61cm, acrylic on canvas

August 16, 2017
---
Sketchbook
On a recent trip to the beach I did some very fast gesture work of people walking and playing, something that's a real challenge when the subject in question is in constant motion! This was certainly a good exercise for speed.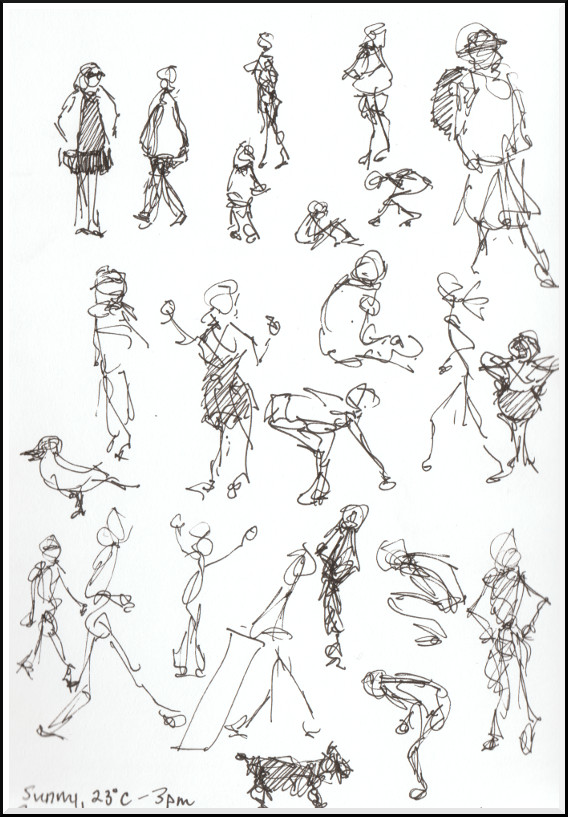 ©2017 Jennifer Georgeadis. 12cm x 17.5cm, ink on sketchbook paper
Older --->
© 2011-2017 Jennifer Georgeadis.